Available in Black, Tan, Coyote Brown, Olive Drab and Graphite.

£15.00 GBP This is a limited production.


---
Technora 960 Braided Cord.



£20.00 GBP This is a limited production.


---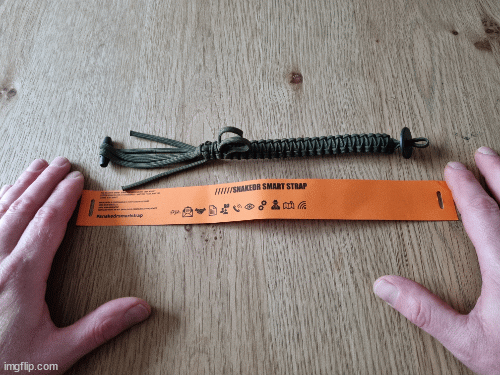 EUAS II FOR A CUSTOM FIT, NOT TOO TIGHT, NOT TOO LOOSE, JUST RIGHT!

#snakedrsmartstrap
---
How to use:

Check to see if you have an NFC Enabled Phone...
For Android, Blackberry and Windows devices you will find many applications on Google Play.
We use NFC Tools Pro and NFC Tasks: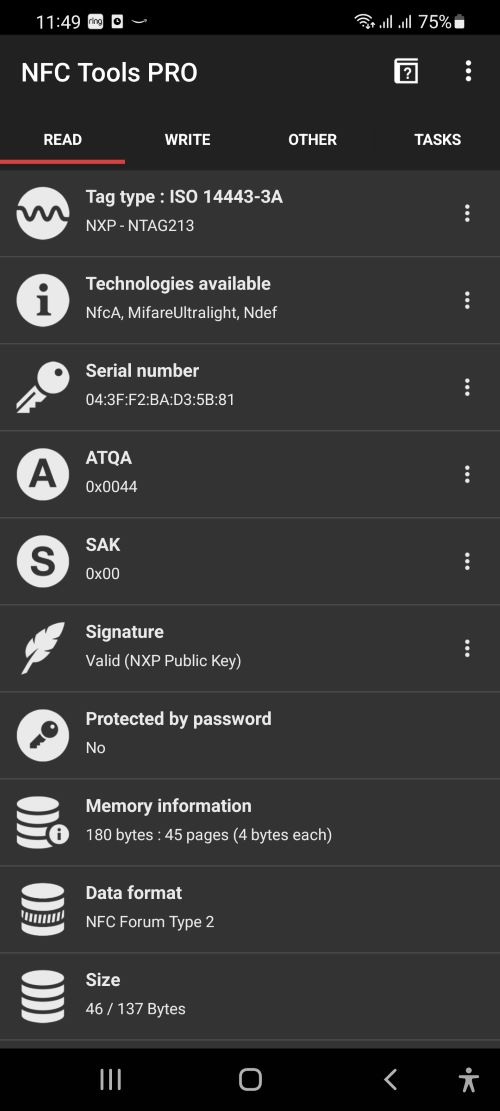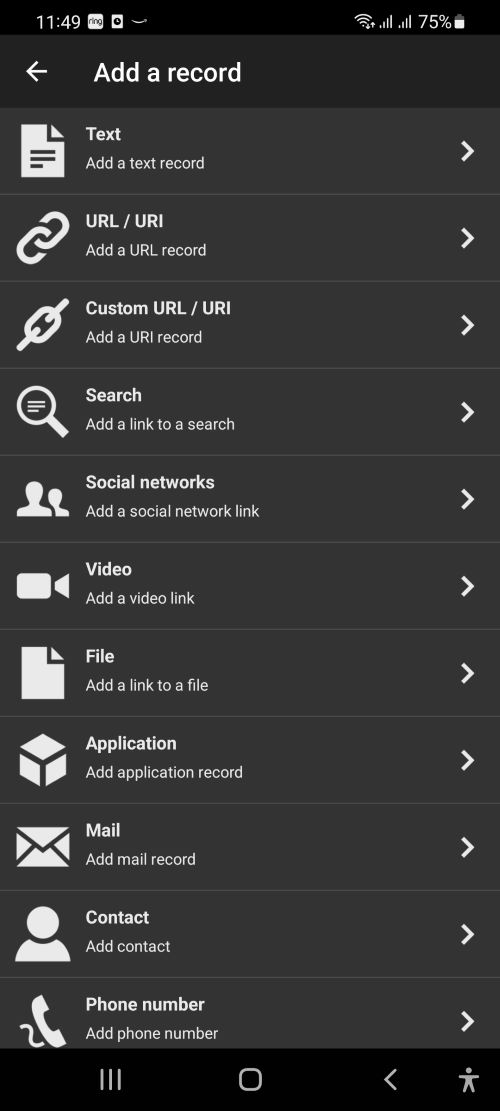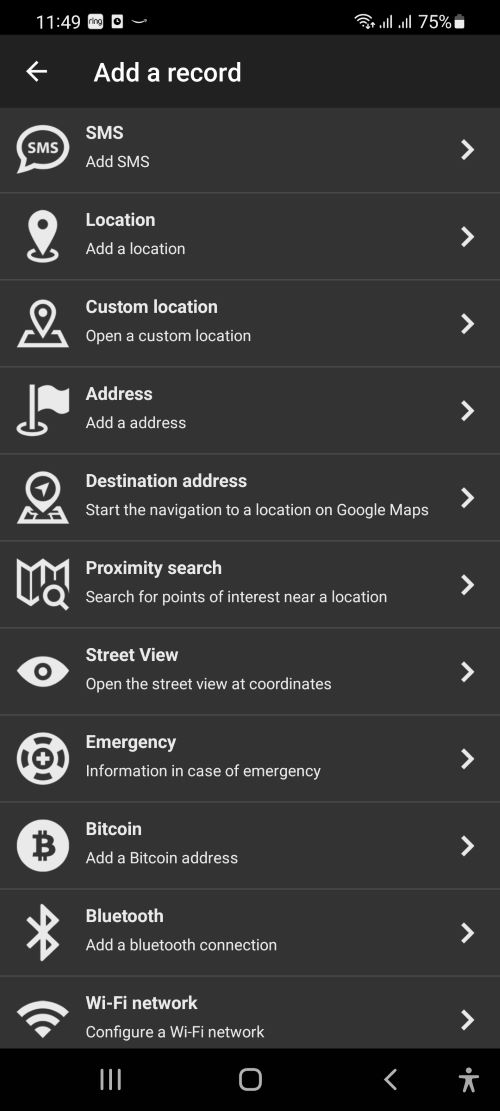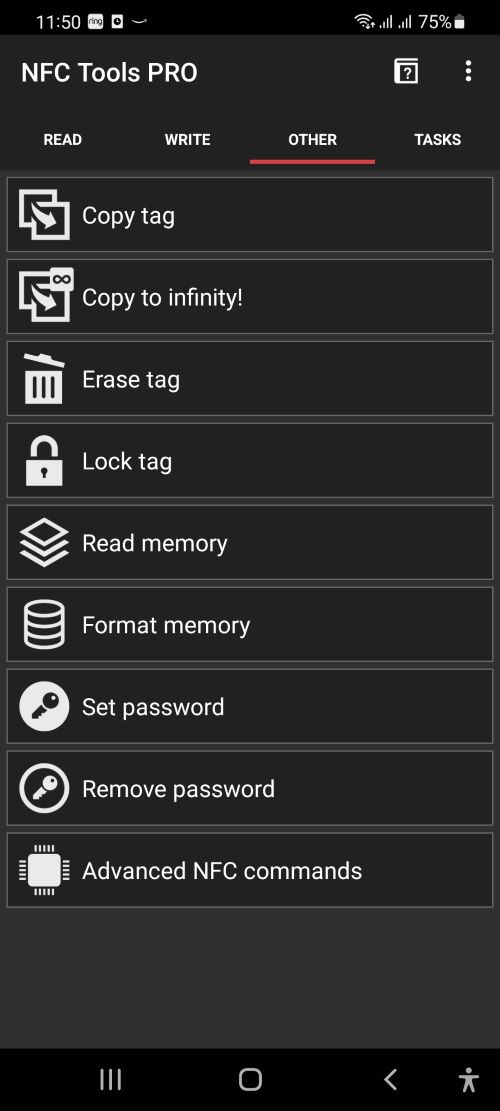 The NFC antenna is on some devices is located on the battery for some devices and may not be present on replacement batteries.

For iPhone 7 to X running IOS-11+ you can launch from the black disc, but you will have to use an application such as
PROX NFC TAG that you can find on the Apple app store.


---
HOW DOES PAYPAL WORK? CLICK ON IMAGE BELOW.



PROBLEM WITH PAYPAL?

SOME CUSTOMERS EXPERIENCE AN ISSUE WITH THE PAYPAL SHOPPING CART.
IF YOU ARE UNABLE TO COMPLETE THE TRANSACTION YOU CAN SEND THE TOTAL AMOUNT VIA THE PAYPAL LINK BELOW.
https://www.paypal.me/disruptivethinking

ONCE YOU HAVE MADE PAYMENT PLEASE SEND AN EMAIL WITH THE FOLLOWING INFORMATION:

- THE TRANSACTION ID
- LIST OF ITEMS REQUIRED
- DELIVERY ADDRESS.

WE WILL THEN CONFIRM YOUR ORDER HAS BEEN RECEIVED.
YOUR ORDER WILL THEN BE PROCESSED AND SHIPPED WITHIN 5 WORKING DAYS.

N.B. IF USING FIREFOX MOZILLA (MAY WORK WITH OTHER BROWSERS) YOU CAN TRY THIS QUICK FIX...

OPEN MENU (3 BARS ICON) TOP RIGHT CORNER.
SELECT: OPTIONS > PRIVACY & SECURITY > COOKIES AND DATA > MANAGE DATA > REMOVE ALL > SAVE CHANGES

OPEN UP A NEW TAB AND TRY AGAIN. THE PAYPAL BUTTON SHOULD NOW WORK.


---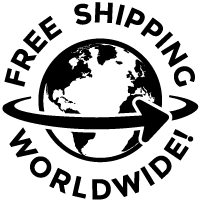 MINIMUM ORDER £12.50 GBP
FREE SHIPPING DOES NOT INCLUDE TRACKING.
DELIVERY WILL BE VIA ROYAL MAIL 1ST CLASS/INTERNATIONAL
WE CAN PROVIDE PROOF OF POSTAGE IF REQUIRED.
WE NORMALLY DISPATCH WITHIN 5 WORKING DAYS.
WE DO NOT SEND ORDER STATUS NOTIFICATIONS UNLESS THERE IS DELAY PROCESSING YOUR ORDER.
PLEASE CHECK YOUR PAYPAL ACCOUNT FOR ORDER STATUS.

FOR FURTHER INFORMATION PLEASE ENSURE YOU READ OUR DELIVERY INFORMATION


---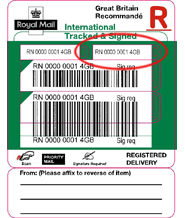 FOR A TRACKED DELIVERY SERVICE USE THE 'ADD TO CART' BUTTON BELOW.

THE TRACKING NUMBER INFORMATION WILL BE ADDED TO YOUR PAYPAL TRANSACTION.
FOR INTERNATIONAL ORDERS WE WILL USE ROYAL MAIL TRACKED AND SIGNED.
FOR DOMESTIC ORDERS (UK MAINLAND) WE WILL USE ROYAL MAIL SPECIAL DELIVERY.


£7.50 GBP




OscarDelta SPD | services@oscardelta.co.uk | ƃuᴉʞuᴉɥʇ ǝʌᴉʇdnɹsᴉp | Copyright © 2006 - 2022. All Rights Reserved.

Home